In 1977 Arcade Baptist Church of Sacramento had a vision for a church plant. They purchased seven acres in Rancho Cordova, and by 1979 a master plan was developed. Sun River Church started in 1980, with 100 people from Arcade leaving that church to form a charter membership at Sun River. The first service was held on August 17, 1980.
Our purpose is to glorify God by following Jesus and helping others find and follow Jesus. Everything we do revolves around Jesus' command to make disciples. But what is a disciple? We believe there are five identity traits of disciples found in scripture. Every disciple is:

1. A life worshiper of God
2. In covenant with God's family
3. A servant to others
4. Generous with God's resources
5. A witness to the world
Direction Dictates Destination...
We prioritize the gospel above all.
The gospel is the anchor for all that we do and shapes every aspect of our mission. We seek to remove distractions from the gospel making it as clear and compelling as possible.

We do whatever it takes to reach all people.
In the parable of the lost sheep, Jesus said there would be more rejoicing over one sinner who repented than of the 99 who were already in the fold. Because He prioritized those outside the fold in His ministry, we prioritize them in ours. We consider what we can do to bring the gospel to more people.

We make disciples, not just converts.
The final command Jesus gave His disciples was to make disciples, teaching them to observe all that He had commanded. We realize that heaven does not count professions of faith; heaven counts disciples of Jesus. We are committed to helping people find and follow Jesus.

We send every member.
Calling is not a special experience for a sacred few. It is a basic element of the Christian life. When believers accept Jesus, they accept His call to join Him in His mission. The question is not if our people are sent on mission, but when and where.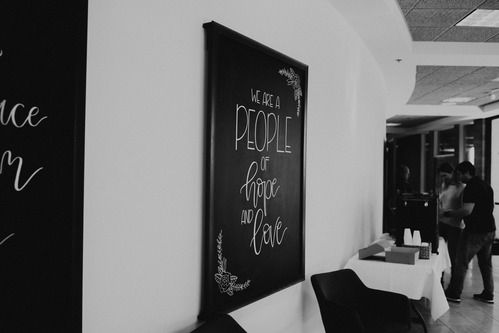 Be a part of our story...