She is clothed with strength and dignity; she can laugh at the days to come.
Our campus and offices are currently closed due to the statewide shelter in place mandate. While we are not able to meet in person, we invite you to stay connected with us through our online programs.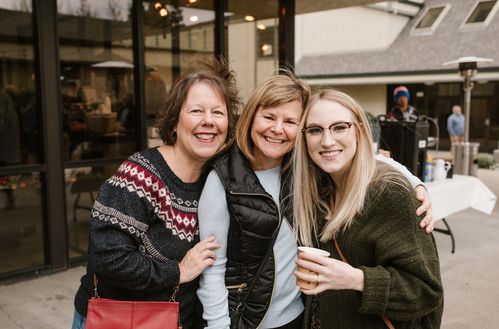 Abide Bible Study: Minor Prophets
Wednesdays Jan. 8 - Apr. 22 | 6:30 - 8:00 pm
Family Life Center | G25 - 27
Twelve ordinary men, struggling to know and understand their God, even as they speak His message calling for repentance and holy living. These prophets speak powerfully of the certainty of a just, future judgment while trusting the keeping power of God's love and care. Theirs is a message we need to hear.
Jesus said that "where two or more gather in my name, there I am with them." When women pray, things happen! There is great power in prayer and even more so when a group of women gather together in praise for what God has already done. Join us once a month to lift our praise and petitions to the God who knows all and is already answering when we call on Him.
Thursdays January 9 -May 7 | 9:30 - 11:30 am
Family Life Center | Room G23
Mom to Mom is a group of women from diverse backgrounds and children of various ages who share a common desire to grow as women and mothers.
Wednesdays Jan. 8 - Apr. 22 | 6:30 - 8:00 pm
Family Life Center | Room G23
Circle of Moms is a place where moms gather, get encouragement, and grow together in our relationship with Christ. Come join of a group of women connecting in a fun and engaging way!